Loneliness, danger and separation from loved ones are just some of the challenges that seafarers face every day.  SEAFARING IS ONE OF THE WORLD'S MOST DANGEROUS OCCUPATIONS.  Over 90% of world trade is carried by sea, providing work to 1.5 million seafarers.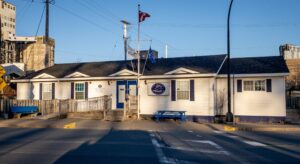 Throughout a long and distinguished history, The Mission to Seafarers has grown to become one of the largest port-based welfare operators in the world, providing a service in 200 ports, 365 days a year, across 50 countries. Our vision is to operate a network where seafarers are valued and cared for in the ports where the need is greatest.  The Halifax Mission to Seafarers is a Canadian non-profit charity.
Under the guidance of our Mission Manager and support from the Assistant Manager, our volunteers provide a warm welcome where seafarers can relax away from their ships, and obtain support which is relevant, compassionate and life-enhancing.  Seafarers have access to our free wifi so they can freely communicate with their loved ones. Our Mission provides an interdenominational chaplaincy ministry of practical, emotional and spiritual support to all seafarers passing through our port, regardless of faith or background.
HRM donated a bus shelter to our Mission to shelter seafarers during inclement weather when our Mission is closed. Seafarers are able to use WIFI.  Nova Scotia Power provided an infrared heater as a pilot project, to keep our seafaring friends warm when it's cold out there.  Check it out! 
We also maintain updated statistics of visitors who come to our Centre, the transport service we provide to seafarers, and the visits we conducted to ships that visit the Halifax ports.  The statistical data includes a year-to-year comparison (2018-2021).  View our statistics here.
We are listed in the International Transport Workers' Federation (ITF) Seafarer's Welfare Centre.  View the Index of the Welfare Centres worldwide here.
To the Seafarers 2023:  The Mission to Seafarers want you to know we salute you and are always thinking about you. As a member of an International Organization with links to other global organizations, please do not hesitate to contact us through: our websites, social media or via the phone if you can … anytime, anywhere. if you need assistance and moral support we are here for you 24/7.  Please read our Flyer here.
Our Staff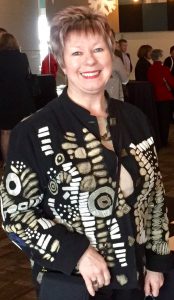 Helen Glenn, Mission Manager
Email:  hglenn@missiontoseafarershalifax.ca
Phone:  902-422-7790
Mobile:  902-456-1658
---
---
Joseph Loot, Assistant Manager
Email:  jagloot@gmail.com
Phone:  902-422-7790
Mobile:  902-989-3388
IMPORTANT: The Mission to Seafarers Halifax is NOT a recruitment, manning, employment, or immigration agency. We cannot answer questions regarding employment and immigration, and we cannot assist in related applications.