Volunteer at the Mission and Sea the World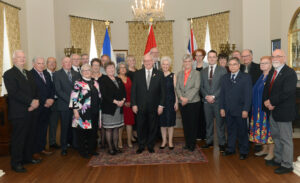 We are grateful for the commitment of time and expertise from our cherished volunteers, who help us serve seafarers when ships are in port. Without their help, we would be unable to remain open serving seafarers Monday through Saturday, when ships are in the Port of Halifax. We salute you all!
Should you be interested in volunteering, please contact Helen at 902-422-7790. There are a wide variety of tasks that may interest you. Using the Mission van, you may be trained for ship visits. This entails visiting the crew on their ships and transporting them to the Mission, taking them shopping, providing phone cards or maybe just talking to a seafarer who has not seen a fresh face in many weeks.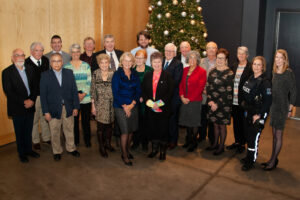 Errands may include banking, shopping, picking up used clothing or books, and later in the year delivering to ships shoeboxes for our Christmas shoebox campaign.
Some volunteers prefer to work at the counter of our small shop, where there is ample opportunity to converse with seafarers from all parts of the world. Training in all aspects of the work is provided.
We are asking that volunteers commit to one four-hour shift per week. Please feel free to drop by to look around. We would be very interested in speaking with you and discussing the tasks that most interest you. We are open from 10:00 til 17:00 and nights when ships are in the Port of Halifax.  Interested in volunteering, please download our Volunteer Application.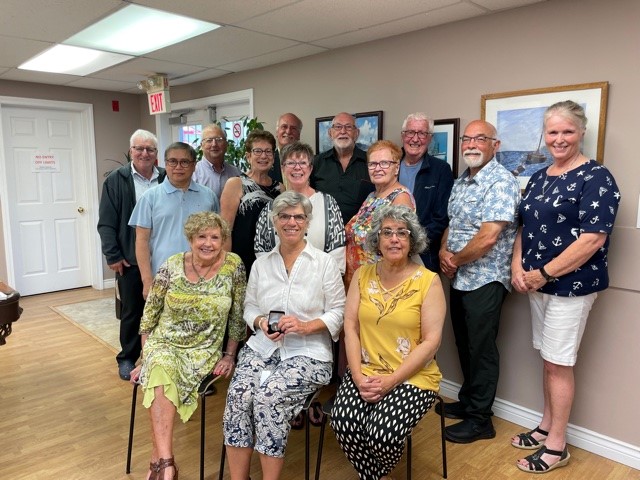 Serving Seafarers During COVID–19
Notwithstanding the restrictions and threat to health and safety at the onset of the COVID-19 pandemic, a skeleton crew of Mission volunteers dedicated their time and effort to continue visiting ships and serving seafarers who are not able to go on shore leave. Services included bringing mobile SIM and top-up cards, purchasing grocery and electronic items and delivering these to ships, transporting seafarers to pharmacies and medical facilities, delivering Christmas presents, providing spiritual support, and even just providing a human presence and interaction. For seafarers who are most of their working time are at sea and enclosed within a limited space by posts and walls of steel, volunteer presence and care are essential nutrition for maintaining normal physical and mental wellbeing. The Mission volunteers are driven by their faith, sense of social and moral responsibility, and gratitude for the hard work and sacrifice of seafarers whose labour is vital in keeping national and the global economies rolling during the pandemic.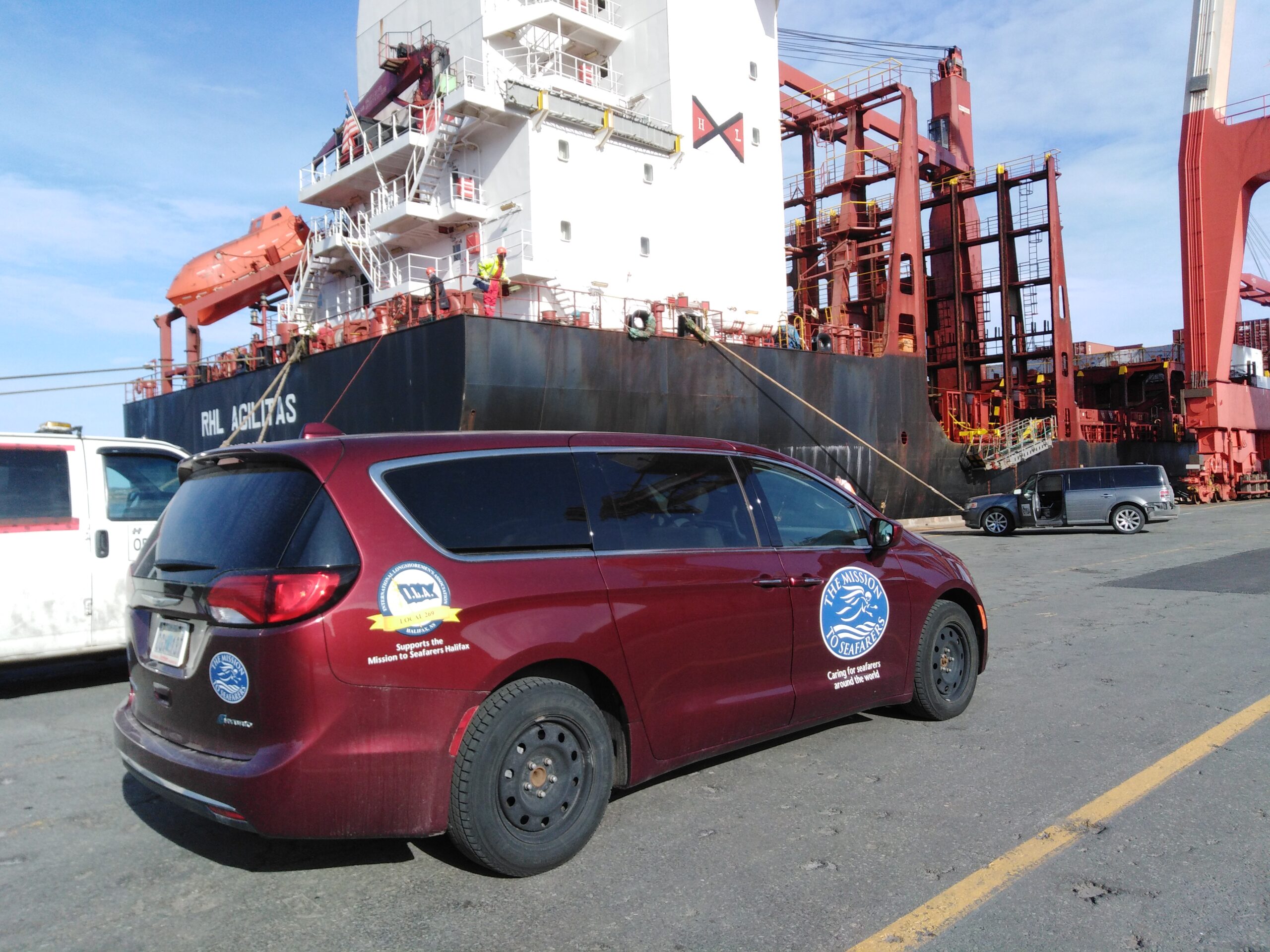 From the Seafarers We Serve
Note: The Algerian flagged container vessel, Imedghassen, was on an unexpected and extended repair at the Halifax port for over three months. During this period, Halifax was on lockdown due to COVID-19. For the all-Algerian crew, the Mission was their only respite. The Mission volunteers kept the centre open, provided transport to medical facilities and groceries/market, and provided logistical and moral support. The crew experience in Halifax was meaningful, which prompted the ship Captain to write the following recognition and appreciation letter.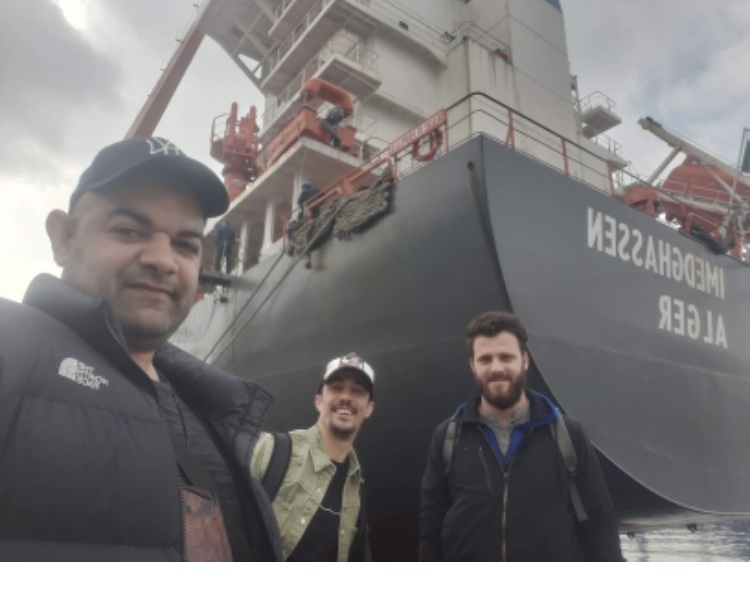 Wed, Mar 24, 2021 at 3:32 PM
Hello Mrs. Helen,
The man worthy of listening is the one who uses speech only for thought and thought only to speak truth and virtue. Far from any philosophy and far from being ungrateful we are part of a corporation unique in the world and worthy of our elders who taught us the profession of navigator, Oh how noble it is because of its importance on the world economy.
Having said that, I have just conveyed with this modest message, on my own behalf, on behalf of my colleague Captain Kamel BENRABAH and on behalf of all my crew members and on behalf of my Owner, my deep gratitude and sincere recognition for all the efforts that you, your staff and all the volunteers of your club (THE MISSION TO SEAFARERS at HALIFAX) have made for the well-being of the crew.
We can simply thank you, my thanks a few times do not reflect all the efforts and goodwill clearly displayed by your team towards all the sailors of the ship M/V IMEDGHASSEN in particular and the sailors of the world in general, so I bow to your charity and especially your dedication to assisting and assisting all the sailors who call at the Port of Halifax in Nova Scotia.
Dear Mrs. Helen Glenn, you are leading a mission of extraordinary nobility of which you and your team members can be proud and if only the High Authorities of the wonderful country that is CANADA could appreciate your efforts and consequently grant you a grant equal to the work you do.
Nevertheless, one thing is certain, I and all of my crew will show you our gratitude.
To conclude my message, I say a big THANK YOU and I tell you that you and Mr. Joseph LOOT, you wonderful people and God bless you.

Best Regards

Kindly Abdelkader AKROUR

Capt Abdelkader AKROUR
Master of M/V « IMEDGHASSEN »
Registered n° : AL3460
IMO N° 9459125

' +870773702604
7 +870783255798
imedghassen@gma-dz.com